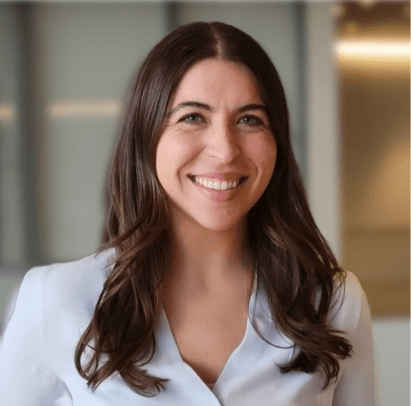 Katie joined Prelude Ventures as a Principal in 2023.
Before joining Prelude, Katie held several technical and commercial roles across the climate and energy sectors. Most recently, Katie worked with Sila Nanotechnologies, a deep tech startup developing advanced battery materials for EV applications. While there, Katie held roles in process integration engineering, product development, and product management, supporting Sila's first commercial product launch and the scale-up of their novel manufacturing processes. Katie began her career at Royal Dutch Shell as a process engineer.
Katie earned her B.S. in chemical engineering from the University of Washington, and an MBA from the Kellogg School of Management at Northwestern University. Katie started her career in venture capital while at Kellogg, having joined Buoyant Ventures, an early-stage climate venture capital fund, as a fellow. She is passionate about increasing the representation of women and girls in STEM and currently sits on the Board of Directors for Scientific Adventures for Girls, an Oakland-based non-profit focused on providing STEM-focused education for historically underrepresented youth.
In her free time, Katie is an avid cyclist and backpacker. On the weekends you can usually find her biking in Marin, browsing the Inner Richmond Farmer's Market, or cooking up a big meal with friends after a day exploring the Sierras.